Posted on: 20th Aug 2018
1345 Views
How to write a Cover Letter
"A Cover letter is your key to open up doors for an interview"
A cover letter is a piece of paper that you send with your CV in an intention to introduce yourself in a memorable and personal way.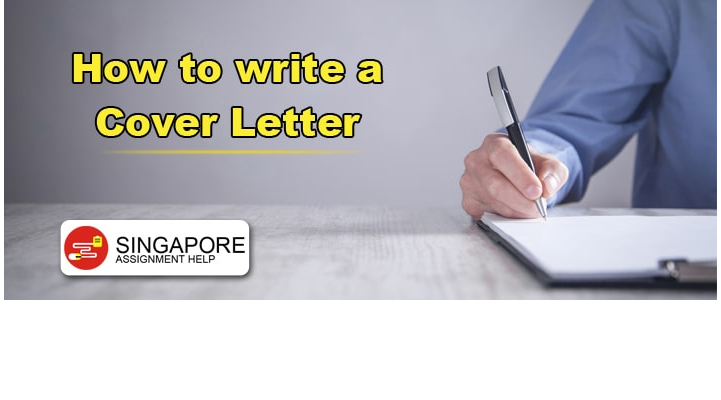 If you think that sending a copy of resume is enough to get a job then you are in mistaken, you need to write a cover paper and send it along with your CV that makes an impression on yours HR Manager and makes your CV consider and make a call to you for an interview.
A cover letter is a "voice" of your personality. It presents your professionalism in front of your employer so it's necessary that it should be crafted containing no errors and spelling mistakes.
Cover Letter work as a mirror of your personality:
A person is required to send a copy of the cover letter along with CV because an employer will receive numerous applications for a particular job opening. Only when he finds someone's personal information in an attractive manner than his probability to make a call to that person will increase. Thus, a cover letter can work as "skyrocket for your application and that can help to reach on the top of the pile."
Therefore, a person should spend some quality time to create a perfect cover letter.
How to write a cover letter:
A cover letter provides an extra opportunity to a job recipient and help him to highlights his most relevant skills and demonstrate his willingness to get that particular job.  Here our expert writers have presented a step by step guide to write an effective cover letter:
Step 1: Give a Perfect Start
At the very beginning of your letter, you need to phrase and mould the word perfectly to attract your employer and tell them why you are the best suitable one for the specific job.
Make sure you will address the cover letter to the person on the job ad. If the name is not given in the ad then make a call in the organization and find out the name that you should for the job application.
Make sure to address the person with a specific title (Mr., Miss., Mdm., and Mrs.).
Hire a Professional Essay & Assignment Writer for completing your Academic Assessments
---
Native Singapore Writers Team
100% Plagiarism-Free Essay
Highest Satisfaction Rate
Free Revision
On-Time Delivery
Step 2: Write about your passion to work with this Company:
You make a research and find out little more about the company and demonstrate what attracts you to work for them, show some passion to your employers.
Step 3: Present your Best Chunks:
Next, you need to present your main skills and experience and highlights your main skills that is the best suitable for the specific job. If you will be able to list out the exact skills, ability, knowledge and experience they are looking for the job then you will be remarked as a top candidate.
In short, you should present your skills in such a way that clarify what you can offer to the company and contribute to the company's success.
Step 4: list out your other skills:
Later on, you need to list out all your general skills that are relevant to the job such as communication skills, intellectual skills, and problem solving skills, leadership skills, interpersonal skills, teamwork spirit and your academic competence to make your personality impressive.
Step 5: Finish in a persuasive way:
It should be very important that your closing paragraph is very clear, attractive and prompting so that the employer should instantly take a step and arrange an interview for you.
Before thanking them for their time, state them that you are looking forward for their call and you will be happy to provide any further information if they required any.
Don't forget to sign your letter if you are sending it through E-mail.
Buy high-quality essays & assignment writing as per particular university, high school or college by Singapore Writers
Some important points to remember:
When you are sending your CV and Cover Letter with email then write a brief message stating your interest in the specific job and at the end provide your contact information.
You should write a cover letter using professional writing.
Write all the sentences in an effective, clear and simple manner.
Don't forget to check your cover letter with the spelling mistakes and grammar mistakes.
Create a popper flow of writing, all the information should be provided in a sequential manner.
It advisable to proofread your cover letter with experts before sending it to your employer.
If you want to write an attractive cover letter then it better takes help from expert writers of Singaporeassignmenthelp.com. Our experts can write your cover letter in such a way that your letter will help your resume to reach on the top list of employers.
If you want to proofread and edit your cover letter then you can take help from our proofreaders and editor.