Posted on: 1st Oct 2018
1242 Views
What are the best job portals in Singapore?
Are you the one who is looking for a new job or the one who is in search for a particular kind of role or may the one who is no longer want to be with the same colleagues but you are pretty unsure about where to look for it.
If you are among one of them then you have come to the right place as we have listed out top 10 job search sites in Singapore for you, where you will definitely find out the perfect job opportunity for you. Some of these sites boost job search apps also in Singapore. We have created this list on the basis of which sites get the maximum traffic every month on their website, so if are in a search of a job then be sure to check out these sites.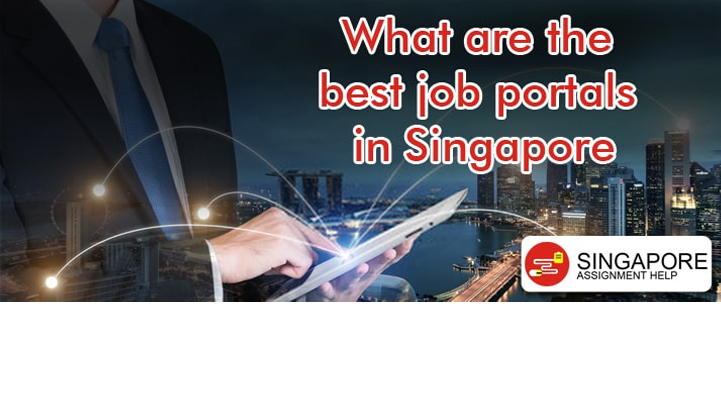 The top 10 job search sites are:
1. Indeed.com.sg: Indeed is one of the best places to find a job for you. Indeed offers you a platform where you will find many jobs posted on other websites. No matters where the job is posted online, Indeed enable you to find those all on indeed. Rather visiting many job sites, you can save your time by just visiting indeed once.
However, you need to type in the perfect keywords and you will get a huge database of companies' matches to your profile.
2. Glassdoor: Glassdoor is another most preferable place to search jobs among Singaporeans. The most attractive feature on Glassdoor is that it has huge information about the companies in terms of the rating of the company in the eye of an employee, the questions being asked in the company during an interview, the reviews of the company, CEO rating and the average salary provided by the company to their employees.
3. LinkedIn Jobs: One of the most popular jobs search website in Singapore. It was once a networking site but now more and more recruiters and employers are using it as for the candidate search.
The most interesting feature of LinkedIn is that you will get to know that how many people have applied for the specific job and you can estimate your probability of getting the call.
Another feature is that you will get the information about the person who had posted the job so you can contact that person and ask for any other information. You can even see the profile of the other person's working in that company and can find out more about the company on LinkedIn.
Hire a Professional Essay & Assignment Writer for completing your Academic Assessments
---
Native Singapore Writers Team
100% Plagiarism-Free Essay
Highest Satisfaction Rate
Free Revision
On-Time Delivery
4. Glints: Glints is the perfect platform for the internships and entry level jobs. It has a unique feature which makes it the best job search website is that it has a full-time team member who is working to find a perfect job for you.
The person will identify your talent and your preferences and then present you the relevant job opportunities even after Glints doesn't have the perfect opportunity for you on its website. Glints will search the jobs outside on other job platforms and recommend you these opportunities.
5. Jobs Bank: Jobs Bank is another most preferred job search website in Singapore. This is a site which is run by the government. Here you will not have to worry about your identity; this is the safest place to search for jobs.
You can search for government jobs on this website. Except for government companies, many big international companies prefer this website to post their job vacancies.
6. Startup Jobs: Startups companies are in buzzword these days in Singapore. If you don't want to be a part of corporate giants and want to work for start-up companies and live a flip flop work life then Startup Jobs is the best place for you to get a dream job.
The jobs categories are little different from the regular one, here you can search for UI/UX developers, business developers, editors, data analysis and so on.
7. JobsDB: JobsDB is one of the well-known job search websites in Singapore. It has thousands database of jobs across all the industry in Singapore. You can find all type of companies here from bank to start-up.
You can find many customize option here like you can attach a cover letter along with your CV. JobsDB has their own mobile app which is supported by iOS and Android phones.
Buy high-quality essays & assignment writing as per particular university, high school or college by Singapore Writers
8. Job Street: Like JobsDB, JobStreet is another well-known job search website in Singapore. This is the biggest competitor of jobsDB and similar to its competitor it also has an enormous database of jobs across all the companies in Singapore.
9. JobsCentral: Yet another popular place to search job where you can find a wide range of jobs across all the industry in Singapore.
It has a special section of fresh grad jobs where you can find jobs which need no experience or less experience.
10. Monster Monster is an international job search platform to the job seekers. Monster is a worldwide leader website to connect people to job opportunities. Monster is a worth place to stop for your job search journey.
They also offer an opportunity to create your CV, cover letter, prepare for an interview, job markets insight.
Do you like this post want to read more.