Posted on: 3rd Sep 2019
3457 Views
Supply Chain Management & Its Assignment Topics
Supply Chain Management is the most important subject in the course of Business Management. If you are one of the MBA students studying Supply Chain Management in Singapore B- Schools then you must be burdened with huge assignment topics given in Supply Chain Management. It is common to get assignment topics like MBA project topic writing, MBA project proposal, and also other MBA projects, dissertations in Supply chain management.
Moreover, you must do all your assignments related to Supply Chain Management in a perfect and accurate manner. This is important because you must get the best grades to excel in your Management studies. Moreover, if you want extra help in doing assignments of supply chain managements then you must consult with the supply chain management assignment writers at online academic service providers such as SingaporeAssignmentHelp.Com.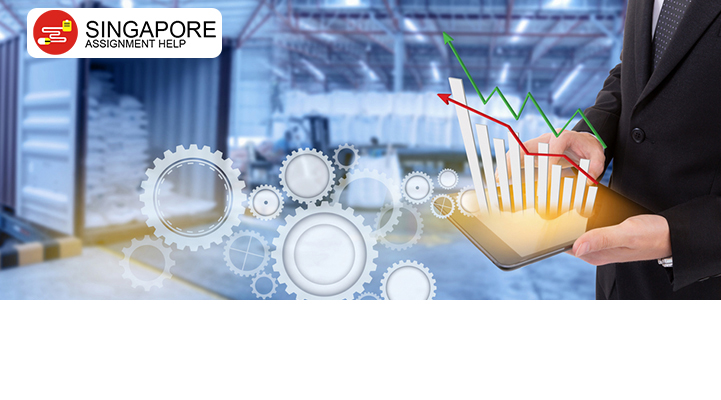 What is Supply Chain Management?
Supply chain management is the management studies of the current flow of goods and services. This includes the entire process of transforming the raw materials into the finished and final goods and products. The supply chain management is also involved in the dynamic reorganization of all the supply activities in a particular business. This is done to increase maximum customer value and also achieve a cut-throat advantage in the market.
MBA Assignment Topics for Supply Chain Management
MBA assignments topics assigned by the professors teaching Supply chain management are very tricky. Students must take special attention in writing the assignments. Some of the common assignment topics of supply chain management are:
Innovative techniques for effective and eco-friendly supply chain logistics.
Study on the process management in the supply chain industry.
Study on the impact of information technology in the supply chain.
Case studies of Supply chain excellence future scenario.
Stores Identification System – Needs, Advantages and Payoff: An overview.
Material handling challenges in Storage and Packing.
Best ways to implement TQM in an organization.
Steps and Challenges of designing Six Sigma – a case study.
Logistics and supply chain information systems: Role of Information Technology.
Comparing the feasibility of Road transportation and Rail transportation.
Criteria for qualified and shortlisted suppliers – A case study.
Challenges Associated in Implementation of an ERP System.
Scope & Importance of Materials Handling.
Thus, these are the topics which are given as your assignment topic in supply chain management. Moreover, if you want University assignments writing help to write the above topics of supply chain management then you must get online help from the best MBA experts at various online academic writing companies at cheap prices.
Hire a Professional Essay & Assignment Writer for completing your Academic Assessments
---
Native Singapore Writers Team
100% Plagiarism-Free Essay
Highest Satisfaction Rate
Free Revision
On-Time Delivery
Supply Chain Management Assignment Help Online
Supply chain management is one of the most complex subjects in Business Management studies. Even the assignments given in the subject of supply chain management is also very tricky to solve. If you want best grades and perfect & flawless assignment writings of supply chain management assignment topics, then you must go online and get help from academic writing companies in Singapore.
One of the most reliable academic writing companies is SingaporeAssignmentHelp.Com. This is only placed to get reliable and cheap assignment help in writing supply chain management assignment topics. Here, the qualified experts of business management professionals and academics offer help to write assignments perfectly.
Why Do You Need Assignment Help To Tackle Tricky Topics Of Supply Chain Management?
Most of the students require assignment help to solve tricky supply chain management assignment topics. They need expert help because they face various problems while doing supply chain management assignments. Thus, there are many reasons which enable the students to request for assignment help. Some of the reasonable reasons for getting assignment help are as follows, which are:
Failing To Understand The Supply Chain Optimization Process: Most of the management students fail to understand the concept which is a very alarming problem. So, to help such students the assignment experts online clearly explains the concepts to the students. They also help the students to solve all aspects of the supply chain optimization process.
Failing To Understand The Subject of Supply Chain Management:  Most of the students fail to understand the entire subject of supply chain management. So, to help such students the experts at SingaporeAssignmentHelp.Com makes the subject easy for the students to understand at a deeper aspect. These experts help the students to understand the subject of supply chain management in an easy manner. This makes the students get the best assignment assistance and also easily understand the concept of supply chain management.
Easy Assignment Help In Areas Of Reverse Supply Chain:  The trickiest assignment topic is the reverse supply chain. It is very complex and most of the students are not able to understand it. Thus, it is best to get help from the academic experts who have experience in writing assignments for the topic of the reverse supply chain. You can visit the website of SingaporeAssignmentHelp.Com and order your assignment paper of reverse supply chain topic at cheap prices.
Doubt In Understanding Various Theories of Supply Chain Management: The various theories in supply chain management make most of the students quite confused. It makes them very difficult to understand. Thus, to overcome this, our online experts explain the theories of supply chain management in an easy manner so that it will be easy to remember.
Buy high-quality essays & assignment writing as per particular university, high school or college by Singapore Writers
How Online Assignment Help is best for Solving Topics of Supply Chain Management?
For a flawless supply chain management assignment paper, online assistance from the best experts is the perfect solutions for solving assignments of supply chain management which are:
Supply chain management assignment writings are written by the online experts who are of top quality, flawless, informative with perfect logical reasoning.
All the contents written in the assignment paper are of supreme quality and are authentic. It is also free from plagiarism, errors, and mistakes.
Our experts provide full assistance round the clock. If you have any kind of doubt, you can contact the experts via call, email, and chat.
Conclusion
Therefore, the students who are facing various doubts about supply chain management and its assignment topics get online help from the experts. At SingaporeAssignmentHelp.Com you will get all kinds of writing help in areas of supply chain management.
This includes essays, report writing, thesis, dissertation, case studies, etc. You can apply for the assignment help at the official website and book the services at a very affordable price. Moreover, you will get the completed works of supply chain management assignments within the deadline from the trusted homework writing helpers Singapore.