Posted on: 26th Aug 2018
1574 Views
List of Part Time Business Degree Colleges Singapore
MBA Degree courses in Singapore provide a Promising career in such a competitive world.
Singapore "The Loin City" is famous as a business city because of its most innovative and most competitive global affairs. Singapore has become the most popular designation to study business courses all over the world. Part-Time business courses provided in Singapore, fortunate the students with a great career ahead. The aim of the part-time MBA courses is to develop managerial skills, critical skills in the students that beneficiate them with high salary jobs to the students.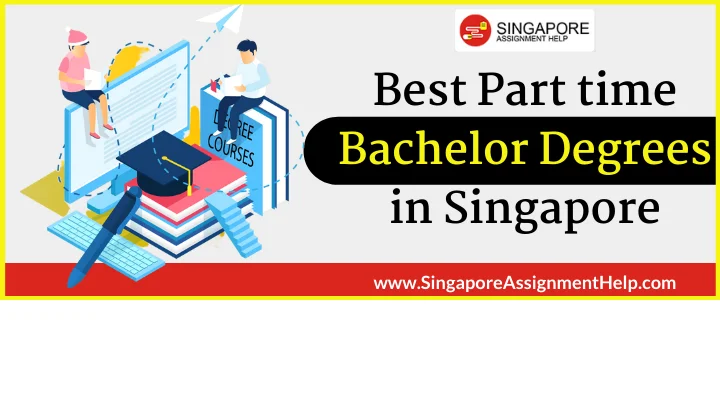 Singapore provides a world-class education with the multicultural environment, flexible student life and innovative teaching and learning pattern. Singapore has the best business schools that offer part-time degree specialisation in all the subjects:
Finance
Marketing
Human Resource Management
Real Estate
Strategy and Organization
Healthcare Management
Before taking admission in any institute, it is very important to do a research and check out the best institutes in Singapore. Following are the institutes that provide the best part-time degree courses in Singapore.
National University of Singapore (NUS): The National University of Singapore is one of the leading universities in Asia that offers full-time and part-time business courses. The students who pursue MBA programme from this university secure his career in this competitive world and achieve a successful career.
INSEAD Singapore: This is one of the best Business school in Singapore. Part-Time Business course provided in this university is all about the study in diversified environment, multicultural experience with a great career opportunity and outstanding alumni network. This programme is designed to develop successful leaders and all-rounder entrepreneur.
Nanyang Business School: Nanyang Business school secure its position in the top 100 best universities in the world. The business programme offered at this university is innovative, creative and rigorous. The curriculum of the MBA Course focused on team-based projects, presentation, case-study and industry-based projects.
Singapore Management University- Lee Kong Chain School of business: this is one of the most dynamic Southeast Asian business schools. This university offers full-time and part-time business degree courses with an innovative and creative study pattern that helps the student to develop their managerial skills.
Kaplan University Singapore: Kaplan Singapore offers one of the most comprehensive business programmes that help students to acquire the best management skills and help to become an effective professional and manager.
James Cook University: This is one of the most recognized universities in Asia which offers a huge variety of full-time and part-time courses in Singapore. A student study in this university gets a chance to study with the best technologies and the most supportive faculties.
PSB Academy: PSB is one of the best B-School in the town. PSB is committed to excellence in the education, which helps a student to acquire all the desirable skills to become a future entrepreneur and manager.
Hire a Professional Essay & Assignment Writer for completing your Academic Assessments
---
Native Singapore Writers Team
100% Plagiarism-Free Essay
Highest Satisfaction Rate
Free Revision
On-Time Delivery
These are the best universities in Singapore which offer a full-time and part-time business degree courses. All the university has a rigorous pattern of study that includes everyday individual assignments and team-based assignments and submission of lots of project work every next day. Generally, the students cannot able to complete all the tasks and assignments on their own they need help from Assignment Helpers. We have a team of experienced assignment writers who can help you to write any kind of business assignment.
Singaporeassignmenthelp.com is providing their service from last 10 years and our experts are well-experienced in writing the most prestige college's assignments. If you need any kind of help in writing your assignments then talk to our 24/7 available CSR team. We are no.1 assignment helpers in Singapore.