Posted on: 8th Apr 2020
1764 Views
Project Management Courses in Singapore - Detailed Explanation
Completion of a project in an organized way which gives the required output along with meeting the goals is known as project management. Project management is a process of initiating a project/ work, planning, executing, implementing and concluding the work by achieving a specific target with some specific success standards in a particular time constraint. Several Singaporean students like to opt for Project Management Courses in Singapore.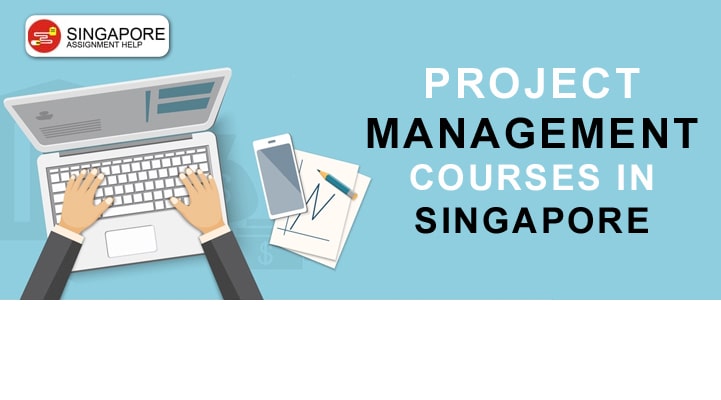 What is Project Management Course and its Types?
Courses of project management are those programmes or course of study which enable the students to study management of a project. Degree courses in project management give a broad knowledge about all the necessary approaches to be taken. This course teaches the students to work in a systematic way engaging all the phases and components of project management. 
Various types of specializations of courses of project management opted by several students are-
Waterfall Project Management

Agile Project Management

Scrum Project Management

Lean Project Management

Six Sigma Project Management

PRINCE2 Project Management
Singapore Universities/ Colleges for Project Management Courses
There are a lot of universities and colleges in Singapore which provide various degree courses in project management. All those Singaporean students who are not aware of the universities, institutes or colleges for courses of project management in Singapore can get some guidance from here.
Here are some of the best places in Singapore, you can pursue a course in project management from : –
Singapore University of Social Sciences (SUSS)

Institute of Singapore Project Management (ISPM)

Auston Institute of Management

Curtin Singapore

Singapore Institute of Management (SIM)

VINSYS

East Asia Institute of Management (EASB)

Singapore Polytechnic

Kaplan Higher Education Academy

TEG International College

ikompass

BCA Academy

COMAT

AVANTUS Challenging The Future IT

Global School of Technology and Management (GSTM)

QT & T
Courses of Project Management Offered by Those

Universities and Colleges
BPM101 Interdisciplinary Studies in Construction
BPM105 Construction Law
BPM107 Construction IT & Building Information Modeling
BPM201 Construction Economics
BPM203 Construction Project Management
BPM205 Productivity Management
BPM207 Cost Management for Architectural Works
BPM209 Cost Management for C&S Works
BPM301 LCC and Sustainable Design and Construction
BPM303 Project Development and Finance
BPM305 Project Scheduling and Control
BPM307 Cost Planning and Estimation
BPM309 Cost Management for M&E Works
BUS353 Project Management
BPM401Professional Practices in Construction Project Management
BPM403 International Construction Project Management
ICT317 IT Project Management
SST101 Principles of Project Management
UTM517 Infrastructure Financing and Project Planning
Project Management Professional (PMP) Certification Training
Certified Associate in Project Management (CAPM) Certification Training
Effective Project Management
ISO 21500: Guidance on Project Management Certification Training
3. Auston Institute of Management
Specialist Diploma in Project Management
4.

Curtin Singapore
Graduate Certificate in Project Management
Graduate Diploma in Project Management
Master of Science (Project Management)
Master of Science in Programme and Project Management
Postgraduate Award in Programme and Project Management
Scrum in Action – Scrum Fundamentals
CAPM Certification Study Facilitation Program
Leading SAFe 4.5 Training Course
MSP Certification Training Foundation & Practitioner
PMP Certification Training Course
Project Management Fundamentals Training Course
SAFe for Team v4.5 Certification training (SP Certification)
SAFe product owner/product manager (4.5)
PRINCE2 Foundation Certification
PRINCE2 Practitioner
PMI-ACP Certification Training
7. East Asia Institute of Management (EASB)
Master of Business Administration (Project Management)
8. Singapore Polytechnic
Project Management Professional Training
9. Kaplan Higher Education Academy
Professional Certificate in Engineering and Project Management
11. ikompass
Bachelor of Building and Project Management (Part-Time)
Project Management
Managing Project Teams Effectively
NICF – PMP® – Project Management Professional Training (SF)
Certified Associate in Project Management (CAPM)®
Risk Management Professional (PMI-RMP)®
Project Management Professional
Master of Science in construction project management
Master of Science in project management
Project Management Professional (PMP) certification
PgMP ( Program Management Professional certification)
Agile Training and Certifications
PRINCE2® Foundation course
Phases of Managing a Project
The primary requirements in project management are time, budget, scope and quality. The secondary and much important constraint in front of project management is the improvement and distribution of the inputs and their application to achieve the pre-set objectives.
Project management generally deals with the following phases: –
Project initiation

Planning of Project

Project execution

Monitoring and control of Project

Project closure
Core Components of Project Management
The core components of project management are the approaches which are necessary for the completion of any work. Students need to learn those components theoretically as well as practically. Core components are the basic things that the project manager keeps in mind while performing and executing any task.
Here are the components of project management: –
Analysing the causes of why a project is important

Collecting and taking control of the requirements, illustrating the quality of the end product, estimating resources and deadlines

Assemble a cost-benefit analysis for justification of investment

Taking all the necessary corporate agreement and funds

Preparation of the plot and execution for the project

Being the leader, managing and motivating the team 

Handle all the risks, issues and any changes in the project

Supervising the progress of the predefined plan

Controlling and monitoring every step maintaining the project budget

Maintaining good communication with the project organizations and stakeholders

Closure of the project in a proper manner at the appropriate time
Learning Outcomes of Project Management Courses in Singapore
The project management course teaches the students about every single step of managing a project in a very broadway. It makes the student intelligent theoretically as well as practically. It improves a student's analysing power, forecasting ability, leadership quality, risk management, teamwork, work under pressure ability and decision-making power as well.
Buy high-quality essays & assignment writing as per particular university, high school or college by Singapore Writers
Here are some learning outcomes of the Singapore project management courses: –
Manage the cost, quality, time and scope of the project keeping the project success in mind as mentioned by the stakeholders.

Able to manage the teamwork with efficient leadership qualities

Execute the project plan maintaining the quality and project budget

Ability to analyse the possible risks and issues and solving them with effective plans

Use the possible and available technologies for information management, communication, decision support and collaboration.

Adapt proper ethical and legal standards

Work efficiently to meet organizational goals
Career Opportunities for Graduates in Project Management
There are many career opportunities out there in the world for the candidates of Singapore project management courses. Yet this is true that higher the degree, better the career opportunities but it doesn't mean that a fresher with a single degree has no chance in the industry. The project managers have a scope in different fields like construction, architecture, telecommunication, engineering and computing. 
These are some opportunities for a student of project management course in Singapore: –
Project co-ordinator
New Product Development Project Manager
Construction Project Manager
Information Technology Project Manager
Environmental Research Project Manager
Become a Consultant
Assistant Project Manager
Associate Project Manager
Business Project Manager
Contract Project Manager
Software Project Manager etc.
What problems you can face during Project Management Course in Singapore?
A student, whether he is in school or college, either he is doing graduation or PhD, he will get tuition assignments, dissertation writing assignments and other assessments to do. The students are not only burdened with a load of assignments but also bound with a deadline of submission.
Similarly, the students pursuing a project management degree course in Singapore also get various types of SUSS assignments like quality management assignment, business management assignments or strategic management assignments etc. according to their respective specialization of course.
The hardworking students get tired after a long busy routine of classes, studies and other works. They do not get enough time to think and complete the assignments of their respective courses. The exhausting schedule makes them helpless for the suss assessments, reports, dissertations so, they seek for an assignment maker for finishing their project management SUSS assignment. After all the hectic schedule, they only find one solution i.e. searching for "expert writer who can make my assignment" or "top assignment help who can provide readymade assignment sample".
Why Singaporean Students choose Singapore Assignment Help?
When the students studying the project management course or any other course in a top university fail to finish the university assignments, they look for the best assignment services to get a master's assignment help.
When students are facing numerous difficulties in doing assignments, we provide them with Project Management Report Writing Help and expert writer who can write assignments for them. We have professional report writers who complete the report writing assignments for the Singaporean students.
Singaporean students, after long research on the best assignment help service, choose our Singapore Assignment Help Service as we provide the best content for assignments. Our homework helpers write the complete assignment answers in their language without copying it from anywhere. Thus, the content is plagiarism-free and genuine.
Also, we provide security to the identity of every user of us, by not disclosing their personal information anywhere. Our writing service offers the unique and plagiarism as well as error-free assignment sample at a reasonable and affordable amount. We understand that every student cannot bear the high amount of charges for assignments. We provide assessment samples at affordable prices which every student can afford.
How do we assist students?
Our assignment service assists the Singaporean students with the needful project management assignments, thesis proofreading and assessments answers. We deliver the best and plagiarism free as well as error-free content for the university assignments at a reasonable cost.
Stuck with a lot of homework assignments and feeling stressed ? Take professional academic assistance & Get 100% Plagiarism free papers
Our service also maintains the privacy of the student's identity and personal details. We understand the security and privacy concern of everyone and do not unveil anyone's identity on any platform.
Generally, students get worried about the authenticity and genuineness of the paid assignments. We give surety for the genuine assignment help and plagiarism free content along with zero grammatical error. Also, the student's second most tension is about privacy. We guarantee 100% privacy for the details of our every user. Our privacy policy does not support the disclosure of anyone's personal information. We provide complete privacy for the details of our users.
Frequently Asked Questions
Q1. What is a capstone project?
Ans. Generally, students come up with the query of capstone project meaning. A capstone project is a big and wide academic project of two-semester which is carried out by the Singaporean students as a final project of their academic degree programme. The capstone project allows the students to work upon independent research on any topic of their choice under the guidance of their respective professors.
Q2. Can you provide help in BPM405 projects?
Ans. Of course, we can provide you with top assignment help in BPM405 projects. We provide plagiarism free assignment sample for every course.
Q3. How to start a career in project management?
Ans. You can start your career in project management in the following way-
Get a bachelor's degree in project management

Certification in project management

Get a master's degree in project management or business management

Take work experience in relevant field for a significant amount of time
Q4. What are the necessary skills required for pursuing project management undergraduate courses in Singapore?
Ans. Although no college or university set any eligibility criteria for management courses but having some particular skills will be beneficial for the candidate only. If you want to pursue a course in project management at Singapore, you must possess the following skills: –
Leadership

Good communication

Scheduling

Risk management

Cost management

Critical thinking

Negotiating

Quality management

Task management

Patience
Q5. Is the job of a project manager stressful?
Ans. No doubt, the job of a project manager is stressful as they have to work under pressure. They have to plan, initiate, execute the plan, manage the team and deliver the product/ close the task within a time limit. But if you possess the effective skill, there is no stress in working as a project manager.