Posted on: 2nd Aug 2019
1207 Views
Ways to Draft Thesis Proposal
In Singapore colleges and universities, master thesis writing is only possible if you come up with a decent thesis proposal. A good thesis proposal is the ultimate opening to your actual research work which you have written in your thesis paper.
Your thesis proposal will show your professors that you have an actual plan to do the research which is noteworthy and interesting to your career field. Once you prepare and draft an approved and appropriate thesis proposal for your research work, you can do the rest of the uncompleted thesis work.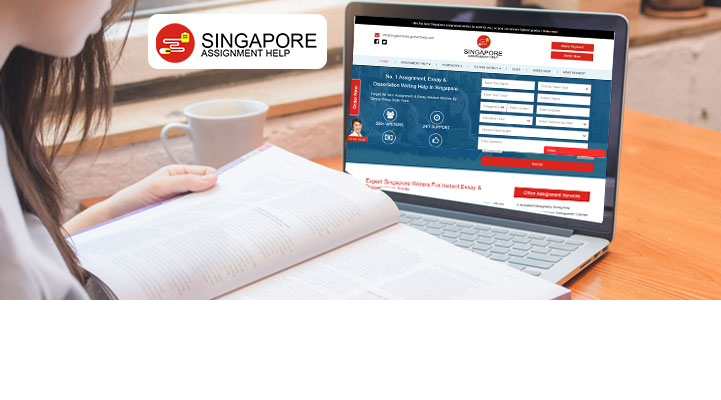 This includes defining your thesis topic, making a good outline for your thesis proposal and also proofreading to do finish your thesis proposal writing in a convenient manner.
Best Ways to Draft a Thesis Proposal in Singapore
If you want to prepare the best quality thesis paper then you must come with the appropriate proposal which can show you what your thesis paper is about. You can perfectly create a good thesis proposal writing in various ways which are:
Choosing an appropriate topic: If you want your thesis paper to be the best of all, then it is important that you choose your own topic which is of interest to you. You can start thinking about rough ideas about the topics which you would have loved to research. You can pick a topic which interests you.
If you choose a preferred topic then it is easy to access knowledge and information to write about the particular topic chosen by you. For example, if ancient civilizations fancy you, then you can draft a thesis proposal about the history of ancient civilizations like the Greeks or the Egyptians.
You can even discuss your thesis proposal ideas with your professors and get all sorts of thesis help from them who are supervising your thesis work. You can consult them before you start writing the thesis proposal about the topic which you have decided to draft.
Outsource Your essay writing Assignments to Professional Singapore Writers
Moreover, you can also take suggestions from your professors regarding best ways to attempt the chosen topic. If you get expert guidance then it will help you write a good thesis proposal.
Creating an appropriate title: A good title about the topic is just a quick explanation of what your thesis is all about. You can write a short statement about your thesis topic. You can briefly explain what your thesis topic is, and also how you will conduct research upon the thesis topic. You can discuss it to your professors regarding the title.
Moreover, you must also keep in mind that the working title should be described more than your final title. If ancient civilization is your thesis topic, then the title can be like "Finding the Magnificence of Lost Ancient Egyptian Architecture".
Revision Of The Written Thesis Proposal: A revision of your thesis proposal will help you check the information and facts of the thesis topic which has already been written. A final revision can help you identify the gaps and also keeps a check on those parts which needs more research and attention.
If you have made mistakes in your past thesis topics, then this revision will help you find its weak points and strong points in your current thesis paper. It will help you to make an improvement in the current paper of thesis proposal. Moreover, you can also act as a thesis proofreader and do the works of the proofreading. You can proofread to ensure that your thesis proposal paper does not have any grammatical mistakes or any kind of errors.
Hire Professional Singapore Essay Writers to Write Academic Assignments
Make a Proper Outline Of Thesis Proposal: A proper outline is important to make while you draft a thesis proposal. It should include main sections which the thesis proposal will explain about it. You must have the proper knowledge regarding the creation of a thesis structure and what sections will it contains.
You must identify the important sections which are not to be missed in your thesis proposal. You can even get ideas and suggestions from your supervisors regarding the inclusion of certain sections in your thesis proposal.
Generally, when you are going to draft a thesis proposal, it includes an introduction, summary, critical review and discussion. It also includes various thesis writing styles and theoretical analysis along with a timeline and a bibliography.  This is simply the reference from where the idea of writing a thesis paper is derived from.
Write a Good Introductory Passage: Writing a good introductory passage is simply writing an introduction to the thesis topic. You can write the introduction by highlighting the significance of the problems and issues which you will be discussing here. In the introduction of the thesis proposal, you can show your thesis topic will be useful for the society. You can also discuss its main aim too.
Instant Services to help you with your academic essays for Singapore universities
Include Timeline And Dates: Your thesis proposal must include appropriate time. This is important to show how much time you require for completing each stage of the thesis proposal. The presence of timeline indicates and demonstrates the achievability of your thesis research to the professors. If possible, also mention dates.
Write A Proper Summary: The summary of the thesis proposal is the logical summary of the entire thesis proposal. It can also be read as a separate document. While you make your summary, it should be based upon the questions which are related to the research.
Therefore, these are the perfect ways to draft a good thesis proposal. If you follow the above points to make a proposal then you can successfully create a good thesis proposal as part of your college assignment.
Online Guidance to Create a Good Thesis Proposal
If you are a Master's degree student studying at Singapore Universities and Colleges such as the National University of Singapore, Singapore University of Social Sciences, etc, then it is sure that you usually get to write thesis proposal as part of your college assignment.
So, to deliver the best thesis proposal to your professors and also get the best grades, you can get help from the academic expert.
These academic experts are available online at various academic writing companies throughout the length and breadth of Singapore. The renowned among them is SingaporeAssignmentHelp.Com, which offers affordable and timely assignment help to create the best thesis proposal for you.
Conclusion
Thus, now you have been informed about the best ways to draft a thesis proposal. With these thesis proposal writing ideas, you can deliver accurate and flawless thesis proposals in your college assignments.
Moreover, if you want any kind of academic request like Singapore assignments help then you can rely upon the experts at SingaporeAssignmentHelp.Com.