Posted on: 17th Jul 2019
1372 Views
Latest Descriptive Essay Topics 2023 For College Students Of Singapore
We know, Descriptive essays are the most common type of essay form that should be written by college students considering lots of emotions such as feelings, memories, etc. This is the most interesting form of writing as it requires your own ideas and thoughts about the topic. But It is really difficult to find good descriptive essay topics for university students writing.
So, sometimes there might arise a need for students, who look for the best assignment writing website for their essay writing tasks.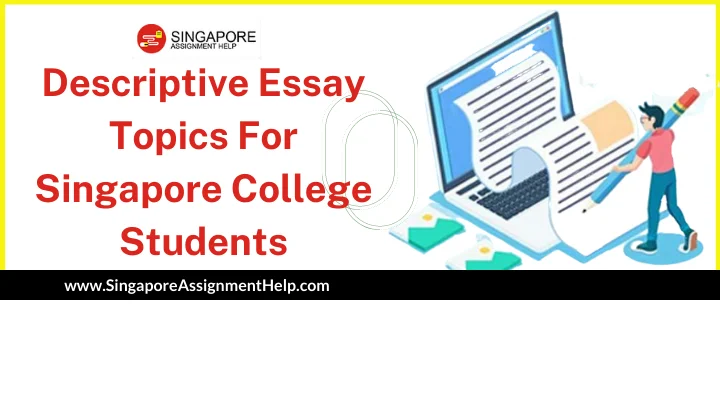 The motive of writing a descriptive essay ends up describing something either a place, situation, person or anything else.
The most exciting thing about writing a descriptive essay is there is no need for any outer resources or research, just use your own mind and put the words into paper.
Descriptive essay topics based on your Behaviour and character for college students:
Traits that I and my friend share in common.
List 5 things that annoy you the most.
The qualities that I like or hate in a person.
What motivates me the most?
What makes to give up?
The emotion that makes me sad and I hate to feel it.
The qualities that influence me in a person.
Everyone likes surprises: the best and worst reaction to a surprise.
Being a vegetarian or a vegan.
The best and worst thing that made me laughs.
Things that I never want to do in my life.
How people get my attention?
The best and worst addiction that I have.
The scariest incident of my life.
Things that keep a family together and excited.
Things that make me feel relax.
My dream job and package.
How one can deal with a robber or a thief?
What is my best pastime in spare time?
How to end a suffocating relationship?
What you can understand about your friend by his/ her hobby?
Method to bake a pie.
What makes my family members feel relax?
What is the importance of the gym in my life?
What does your new hobby tell about you?
The time in which I live to study.
What is your morning routine?
My first crush.
Preparation for the first date.
What is the usual routine to end my day?
Instant Services to help you with your academic essays for Singapore universities
Descriptive essay topics on the Things and object that holds little or more importance in your life:
My first tattoo or my favourite tattoo.
My favourite indoor and outdoor game.
What I generally carry in my bag?
The favourite TV show and its character.
The accessories that you always find in my pocket.
The most expensive thing that I would love to buy.
My family treasures.
The toy that makes me feel relax.
The dish that I love to cook.
My bed is my best friend for relaxation.
Which is the best app in my smartphone?
I own a ……. Laptop. Why do I like it?
The thing which is very special to me.
I never go out of the house without this.
I have a wide collection of… or I love to collect…
Descriptive essay topics ideas on the memories and experience shared by you:
The day when I first saw my best friend.
Memories from my perfect date.
The funniest memory that I ever have.
The feeling when I visited another country.
The day I miss the most.
When I come to know about my first hobby?
Things that make me excited or scared.
How did I decide on my future job?
When I attended the best concert of my life?
Few memories of my perfect trip.
The day when I first went to a hospital.
How I and my grandparents spend time with each other?
The most interesting birthday celebration that I remember.
Memories from my first day of school.
How I spend my weekends?
Famous descriptive essay topics that are used to describe a person:
The reason that I love my boyfriend or girlfriend.
What makes my mom the most creative person?
The most attractive stranger that I ever met.
What makes my dad most interesting person?
The qualities that I appreciate in a person.
My favourite singer and the song of whom that is my favourite.
Who is my perfect companion?
Who is my favourite dancer?
I hope that I could meet this person.
My favourite athlete.
I miss this person.
My favourite pet.
The philosopher of my life.
My best teacher and what I learn from him or her.
My life is incomplete without this person.
Descriptive essay example about a place:
A city that makes me lost within.
The favourite place to visit in my birthplace.
The fascinating view from my window that attracts me.
My favourite room among all the rooms of my house.
The street that I prefer to have a walk.
The home of my childhood.
The currently visited museum.
Best place to spend my vacations.
The preferred place for me walking with my dog.
My dream house.
The favourite restaurant of mine in the city.
My dream destination.
My dream apartment.
The café which attracts me to studying.
My dream date destination.
Outsource Your essay writing Assignments to Professional Singapore Writers
Africa's heart
A fascinating day on a cruise.
A day well spent on a ship.
The most beautiful and attractive place to visit on earth.
A holiday to Canadian white nights.
List of top 10 places to visit in Europe.
The Northern lights and their charisma.
Top 10 travel destinations in Asia.
A second world on earth: Iceland
The wonders of Singapore.
The Andes and its adventures.
A journey to space.
An expedition to Himalaya.
Stars in the sky.
The world's view with the eye of an astronaut.
A list of descriptive essay topics on history:
A pirate of the Caribbean.
The renowned commander of history: Julius Caesar
A history lesson that becomes the lesson of your life.
The Great King of Europe: Napoleon
My favourite historical museum.
The Mayflower- the Voyage of hope
The person who influenced the most from history.
World War I, II, and III.
The most significant incident in history.
Describe the misfortune related to pearl harbour.
Describe colonial times.
The period of the great depression.
More descriptive essay topics on science philosophy and religion:
A great scientist and his greatest invention and how you influenced by him?
A devout confession of mine.
A gleaming technology and its impact on you.
What is your observation about god?
Top 10 adventures of science.
Are you an atheist or a theist? Explain.
A scientific theory that influenced your life the most.
My favourite philosopher. What makes him or her best?
The best thing about your religion.
Great inventions of Isaac Newton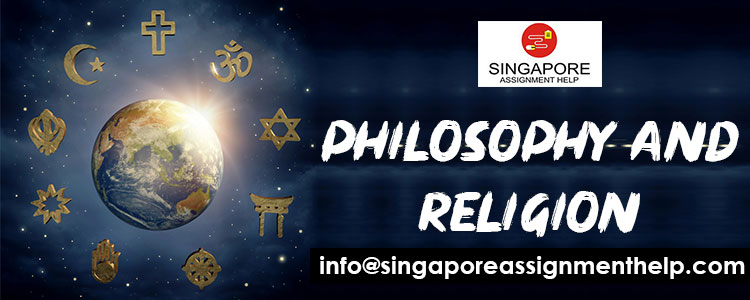 Free and interesting Descriptive essay topics on professions:
A day as a soldier.
Describe the life of your favorite football player.
The first thing you would do, if you become a president?
The star of Olympics.
What you would do, if you become a policeman for a day.
Life of an aircraft pilot.
Life as an engineer.
A day as a doctor.
The life of a movie star.
The best profession, according to you.
Miscellaneous topic ideas for writing a descriptive essay:
Which place is like a heaven on the earth for all women?
Life of a just married couple.
How computers become a part of my life?
One of my unsuccessful projects.
Do you believe in superstition?
A day as your favorite animal.
A fascinating story is related to the internet.
Walk around a zoo.
Benefits of taking a morning walk or walk after meals.
The period between engagements to marriage.
Need Descriptive Essay Writing Help in Singapore? Choose Our Professionals!
Always remember that the descriptive essay topics college which you choose for writing a descriptive essay should depict the major goal behind picking up this particular topic. Describe all your feelings about the topic and the main idea behind it, for the readers.
Just follow the proper format and move with the flow, it will all okay. Also, you can go with the essay writing help by Singapore assignment help. The professional writers working here are always ready and happy to serve you.