Factors Affecting Business Report Writing Example
It is very essential for a business organization to engage and manage with its environment since the business environment direct connection with the organization. The efficacy of interaction of the organization with its business environment is one of the primary causes to establish its success or failure.
All the organizations are imposed with a variety of environmental restrictions. The company has very little leverage on the environment and hence, it becomes essential for the enterprise to ascertain with the environment of its operation and conceive its policies with regard to that forces in the environment.
It is a true fact that every policy undertaken by an organization is always influenced by its environment. A number of challenges are foisted on the company by the environment it forces enormous effects and impact on the extension and course of the organization exercises. In the US the nature of the business environment is ruled by the government guidelines so as to guarantee a specific degree of monetary life to the individuals.
Factors Affecting Business Environment
Business is influenced by various elements conjointly build the business environment. These incorporate economic, social, political, market, legal and technological factors. Hence, the business environment is in total the sum up of all the external factors which affect the enterprise and its business operations.
These forces comprise of creditors, customers, government, competitors, political parties, socio-cultural organizations, national and international organizations. Some of those forces directly affect the business while some forces are of the nature that they affect the business indirectly.
The business environment is disaggregated into 3 main classes-
Internal Environment
Operational Environment
General/External Environment
What are the internal and external factors that affect an organization?
As the business environment affects business success, development strategy, scale, vision, the leaders should be fully aware and know with those issues.
Once they will understand both the positive and negative effects, they will be able to formulate appropriate strategies to deal with foreseen or unforeseen situations.
There are several internal and external factors according to size, type, and business status.
Internal Factors Affecting Business Environment
The internal factors are regarded as anything/ any issues within the organization under its control whether they are palpable or impalpable. After determining these factors are further categorised into the strengths and weaknesses of the company.
If any element tends to bring a positive effect to the organization, it is grouped into strengths. Whereas, those elements which barricade the business growth are considered as a weakness of the company. The internal factors are usually studied in SWOT Analysis in the risk management process.
There are 14 types of internal factors affecting the business environment: –
Plans & Policies
Corporate Image and brand equity
Labour Management
Internal Technology Resources & Dependencies
Quality and size of Infrastructure
Financial Forecast
Value Proposition
Financial and Marketing Resources
Plant/ Machinery/ Equipment (Physical Assets)
Interpersonal Relationship with employees
Organizational structure/ Code of Conduct
Task Executions or Operations
Founders relationship and their power of decision making
External Factors Affecting Business
In contrast to the internal factors, the external environmental factors affect the organization from the outer side on which there is no control of the company.
There are various standards deemed as external factors.
Micro factors-
Customers
Competitors
Talent
Input or Suppliers
Marketing & Media
Public
Macro Factors-
Political
Legal
Social
Economic
Market
Technological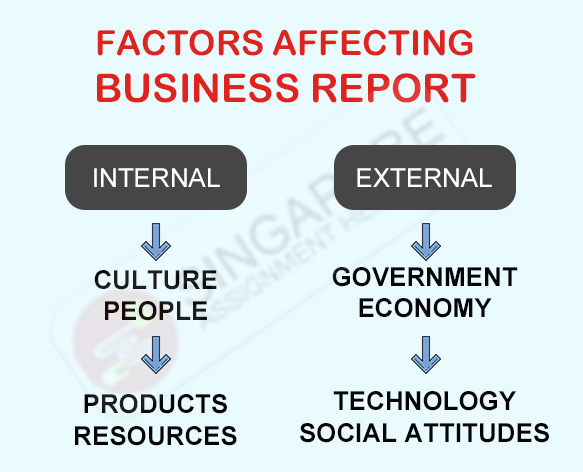 Out of all the numerous kinds of internal and external factors affecting the business, the macro external factors hold the most value as they are completely out of control of the organization. Thus, one should thoroughly understand those factors.
Political Factors Affecting Business
There are several external environmental factors which affect the business process of an organization. It is essential for managers to evaluate every factor thoroughly. The objective is always to take superior decisions for the progress of the business. Out of various external factors, the political factor is also a member of the list.
The political factors are generally given more value. Diverse aspects of government policies can affect the business. The managers should be aware of how the forthcoming enactments can affect their business activities. They should follow the laws properly.
The political factors are capable of affecting the business organizations in several ways. It is likely to be able to add on a risk factor which can lead to a major loss. The business managers should know that political factors are capable to change results. These can also impact government policies at both local levels to the national level.
The political environment is mayhap lie among the least anticipatable factors in the business environment.
Following are the political factors affecting business: –
Political stability
Impact on economy
Mitigation of risk
Changes in regulation
Bureaucracy
Tariffs
Corruption level
Data protection law
Foreign Trade Regulations
Trade control etc.
Legal Factors affecting business
Legal factors are the external factors which allude to how the law influences the manner in which organizations work and clients carry on.
Item transportation, net revenues, and viability of specific markets are for the most part instances of things which might be impacted by the legal factors.
Need factors affecting business report writing example services instantly ? Hire Expert Writers Now
How do Legal Factors affect Business?
Legal factors can choose whether or not there is a business behind selling a specific item (maybe medications, or sharp articles), and can likewise influence the contrivances through which an organization stocks their inventory or cooperates with the client.
Common examples of the Legal Factors affecting Business are as follows: –
Organizational Law
Securities Law
Consumer Law
Copyright Law
Fraud Law
Discrimination Law
Contract Law
Import/Export Law
Health and Safety Law
Immigration Laws
Employment Law
Government Procurement Laws
Pyramid Scheme Legality
Tax Restrictions for Particular Types of Business
Weight and Measures Laws
Age Restrictions for Buying Particular Goods.
Product Description Laws
Social Factors Affecting Business
Society is consistently changing indubitably. The ever-evolving fashion and tastes are the most relevant instances for these changes. One of the most noteworthy contrasts is the developing prevalence of internet-based life. Social networking sites such as Facebook have gotten well known among the present generation's youngsters.
The new younger generation differs from the traditional ones in several ways like youngsters like to shop online using digital media whereas the old people stay stuck to their traditional methods only. The impact of changing society is regularly examined. The business managers likewise comprehend that these changing variables have a cost for organizations as well. Changes in the social variables can affect a firm from various perspectives.
In order to understand the impact in a better way, we should know about social factors too.
These are some of the major social factors which impact customer needs and size of markets: –
Lifestyles
Health consciousness
Social classes
Minorities
Religion and beliefs
Education level
Buying habits
Family size and structure
Population growth rate
Emphasis on safety
Average disposable income level
Approach for saving and investing
Immigration and emigration rates
Approach for green or ecological products
Attitudes toward renewable energy
Behaviour towards work, career, leisure and retirement
Outlook for customer service and product quality
Economic Factors Affecting Business
It is very important to understand how economic factors influence business to settle on brilliant decisions and controlling your organization to more noteworthy statures. However, this all can be understood by the insights of the functions of the environmental and external factors and their involvement in the business.
Economic factors are linked to the money, goods and services. Regardless of straightforwardly influencing organizations, these factors allude to money related condition of the economy on a more noteworthy level — whether that be local or global. The ground for this is that the state of the economy can choose a significant number of the important particulars that arise in an enterprise including themes like taxes, consumer demand, and asset value.
Some of the examples of the economic factors affecting business organizations are: –
Income and Employment
Exchange rates
Inflation
Interest rates
Money and Banking
Recession
Trade Cycles
Demand / Supply
Economic Growth and Development
Taxes
Marginal and Total Utility
General Price Level
Market Factors Affecting Business
Monitoring your business's market is essential for its steady growth. By monitoring your market, you will come to know when to-
Raise or lower the prices
Adjust your products and services
Target new markets
These are the major 4 market factors affecting the business: –
Your Geographic Market
Your Demographic Market
Your Competitors
Your Industry
Technological Environment Factors Affecting Business
The businesses which deal with the technological investment, technological applications, and the impacts of technology on the market, are mostly affected by technological factors. Hence, the advancement of technology in the modern world highly affects businesses in a country.
The company is employing which kind of technology will determine the type and quality of its goods and services as well as type and quality of plant and equipment to be harnessed in the company.
Some of the technological factors which have been standing in front of many businesses for a long time are: –
Smart Internet Searches
Other high-tech functions
Avail Ace Tuition Assignment Help Service to get Finest Report on Factors Affecting Business
We know that students who are pursuing an educational course in the field of business management or business development in any public or private universities of Singapore surely be getting various assignments whose marks are added in the final course result.
The sweet Singaporean students due to hectic schedules are not capable of doing assignments on time and lack marks in their final mark sheet. For such students, we would like to get them informed that they need not worry any more as we "Singapore Assignment Help" Service is here to help you with all of your university assignments including report writing on Factors "Affecting Business".
Besides, many students opt for their courses in Chinese medium, so, they also do not need to stress as they can get Chinese assignment help from us at a very reasonable cost. Our assignments will be totally free from plagiarism and also includes 0 grammatical error.
Hire factors affecting business report writing example
Expert For Academic Success
---
Native Singapore Writers Team
100% Plagiarism-Free Essay
Highest Satisfaction Rate
Free Revision
On-Time Delivery
Conclusion
The summary of all the discussion above is that there are variously predictable as well as unpredictable issues that can arise in your business out of which some will be under your control and some won't. Hence, an efficient manager should always understand and be aware of all types of factors affecting business.