PART 1: STRESS TRANSFORMATION
A wooden beam is loaded with several point forces, as depicted in Fig.1. It is supported by a pin at B and a smooth support (roller) at A. Grains of wood in the beam makes an angle of 60° with the horizontal direction. Determine the normal and shear stresses that act perpendicular and parallel to the grains, respectively, at points C and D.
PART 2: STRUCTURAL DETERMINACY
Classify each of the structures in Fig. 2 as statically determinate, statically indeterminate, or unstable. If statically indeterminate, specify the degree of indeterminacy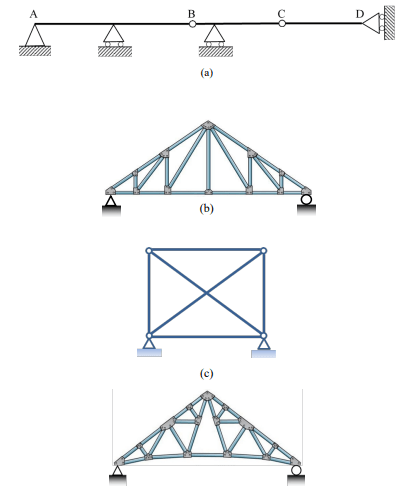 PART 3: PLANAR TRUSS ANALYSIS
A truss is loaded with two-point forces at its joints, as shown in Fig. 3. Use the Method of Joints and/or Method of Sections to obtain the member forces for all truss members. State if the members are in tension or compression.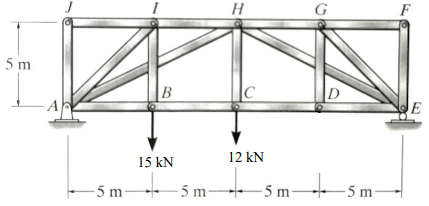 Buy Custom Answer of This Assessment & Raise Your Grades
Get Help By Expert
Are you looking for assistance with assignments? Learn how Singaporeassignmenthelp.com can help by providing online assistance, resources, and expert guidance to assist in completing your assignments. Our team of writers can provide assistance with any type of assignment, and our services are tailored to meet individual needs. We guarantee that you will get the best grades possible with our help.
Looking for Plagiarism free Answers for your college/ university Assignments.